Antique Bison Top Gun G-1 Jacket

$

495.00

Product Specifications:

Two front button-flapped cargo pockets
Bi-swing action back for freedom of movement
Interior pocket
A "Wings of Gold" Navy Flyer's Creed chit is sewn into the jacket's lining
Heavy-duty antiqued brass zipper
Knit cuffs & waistband.
 Color: antique seal brown.
17 Authentic Top Gun patches

Antique Lambskin Top Gun G-1 Jacket

$

695.00

Product Specification:

Antique Lambskin
Two front button-flapped cargo pockets
Bi-swing action back for freedom of movement
Interior pocket
"Wings of Gold" Navy Flyer's Creed chit sewn into the jacket's lining
Heavy-duty antiqued brass zipper
Wind-flap with USN perforation
Knit cuffs & waistband.
Color: Antique brown
17 Authentic Top Gun patches

Men's Top Gun American Original Jacket

Rated 5.00 out of 5

$

340.00

Material: Nylon with Patches
inner: Polyester Lining
Collar: Black Shearling Shirt Collar
Closure: Zipper closure
Sleeves: Full Length fitted Sleeves
Cuffs: Knit Cuffs & Waistband
Pockets: Two Outside Pockets
Color: Blue, Black, Grey, and Brown
Top Gun Jackets
Top Gun jackets are military apparel-inspired outerwear for kids, women, and men who want to go beyond their aviation heritage. The Top Gun aviator jacket represents durability, quality, authenticity, and perfection. At the same time, the passion for style, performance, and speed are maintained through the Top Gun lifestyle.
Maverick- Tom Cruise's character- may have worn his uniform well, but he is remembered most for his bomber. May 16th 2021, marked the 35th anniversary of one of the most widely held movies of all time, Top Gun. Top Gun inspired and defined a generation in many ways with its release. The popularity of the Tom Cruise Top Gun jacket original boosted the growth of military b-3 bomber jackets worldwide.
Top Gun Jackets Sophistication Never Goes Out of Style
The acclaim of the movie to this day has lived into the realm of pop culture fashion. So you won't be surprised to know that the Top Gun jacket in movie history is one of the most famous jackets. The Top Gun maverick jackets with patches are usually constructed with a mouton collar to replicate the authentic look.
The Top Gun military jacket still inspires millions of fans with its timeless aesthetic and classic story. A testament to the enduring appeal of the Top Gun jacket is the decade-long popularity of Armed Forces bomber jackets. Similarly, the Charlie Top Gun jacket has also been rising after Kelly McGillis's iconic appearance in the movie.
Pulling off a bomber jacket is easy. It all comes down to your patchwork message and the choice of your fabric. Pleather, vegan, or black leather fabrics are on-trend, inspired by Maverick himself. The image is about being cool, tough, and feeling confident. Since it's a pretty versatile jacket, it will go with everything and anything.
The leather jacket outerwear creates a slimming and attractive vertical line down the front of the body. It's all about the different structures being showcased when it comes to the scrunching of the sleeves. Most people often style the popular bomber jacket with dressier trousers, casual pants, shorts, and jeans.
Wearing the Top Gun jacket with casual pants or jeans is a natural pairing tried and tested to work well. They give a nice image to a man's figure and don't look too heavy. Especially when you're getting those shots in or browsing the airport, a Top Gun Jacket is a great traveling essential.
Top Gun Jacket's significance
Coupled with a dark-toned brown fur-lined collar, the Top Gun 2 Maverick sheepskin jacket was specially tailored to match the early 1960s specifications. The original Navy jackets consequently comprised bi-swing backs for seamless mobility, single entry button-down pockets, and underarm gussets. These elements allowed Navy flyers to swim if ever enabled an emergency ejection after notoriously fitting into the cockpit.
Each patch has a different story behind it
Many flyers added patches to their jackets to personalize their gear, even though patches did not really represent personal achievements. However, in Top Gun's case, Tom's jacket compromised 17 unique patches, which narrated a different story. Let's look at some of the Tom Cruise Maverick Top Gun Jacket Patches.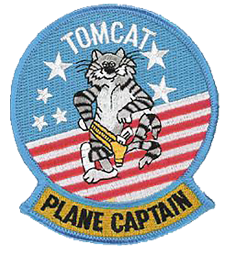 Tom Cat Patch
Central to the 1986 film was the Grumman F-14 Tomcat. The U.S.A Navy assisted the film in setting up desks for recruitment outside theatres after the aviation-themed film had successfully provoked an interest in naval aviation within the masses. As reimbursement for the flight time of aircraft, producers paid the United States of America navy around $900,000.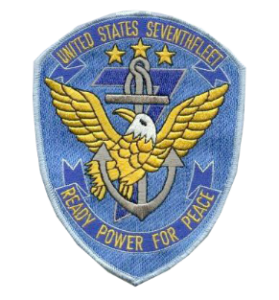 7th Fleet Patch
A numbered fleet of the United States Navy, the Seventh Fleet is headquartered in Yokosuka, Japan. With 65 ships, 350 aircraft, and 35,000 Navy, Coast Guard support personnel, and Marine Corps personnel, it is at present one of the largest forward-deployed U.S. fleets. In military operations and natural disasters, providing joint command is one of its principal responsibilities.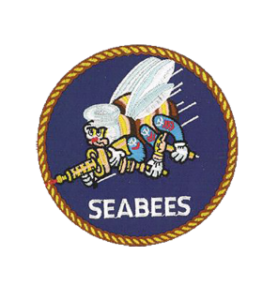 U.S.N. Seabees
The Development battalions paved the way for U.S. Naval force individuals, the Seabees. Since Seabees helped build Top Gun's set, the film paid tribute to them through the patch. Thanks to the return of Tom Cruise as Maverick in 2020, these jackets with patches have certainly got designers thinking hard right now on their next move.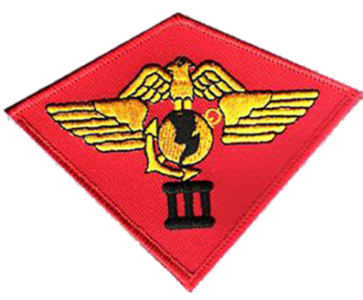 3rd Marine Wing
A major west coast aviation unit of the United States Marine Corps is the 3rd Marine Aircraft Wing. It offers the aviation combat element for Marine Expeditionary Force and is headquartered in San Diego, California. The wing comprises four flying groups, the control group, an aviation command, and a headquarters squadron represented on the concealed carry Top Gun jacket.
Keep it simple and Buy our Replica of the Top Gun Jacket
We help build a better you by providing you with the best quality navy jackets that money has to offer. We have launched the Tom Cruise leather jacket because we understand your fashion needs. To help keep your real identity in check, our Top Gun jackets come with luxurious and durable features.
We at ForcesJacket offer a replica of the Top Gun Jacket online. When you buy or shop for our jackets, keep in mind that we offer clever variations but with modern twists and smart use of fabrications. For certain demographic audiences, our Top Gun leather jacket replicas are a massive hit. So now, the only question left for you to ask yourself is if you feel the need, the need for a Top Gun Jacket?